XI CONGRESS ON INNOVATIONS IN IMPLANTOLOGY
Scientific Evidence for Everyday Practice
14th and 15th February 2020 | Goya Theatre Multi-space | Madrid
THE BEST NATIONAL AND INTERNATIONAL SPEAKERS
On 14 and 15 February 2020, at TeatroGoya Multiespacio in Madrid, Ticare Evidence will be held, the XI Implantology Congress, which will bring professionals the latest advancements in research, new surgical techniques and the recent trends in the field of implantology and dentistry. The objective of this conference is, at the hands of the greatest national and international speakers, to provide knowledge for daily clinical practice.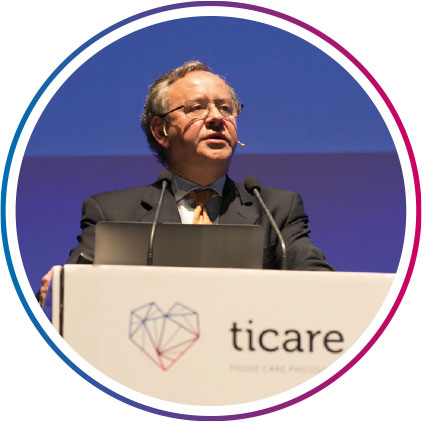 A GREAT OPPORTUNITY FOR EXPAND KNOWLEDGE
As in previous editions, the Conference will be divided into the following programmes: dentists, hygienists and prosthetics. The dentist programme will be divided into different blocks: "Current state of prosthodontics", "Latest trends in oral implantology", "Periodontology and regeneration" and about "Aesthetics". Furthermore, as an addition, a course on "Clinic Management", a session on "Digital Workflow" and "Science Conference" will be celebrated at the same time.